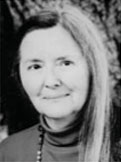 Paula Underwood was a lineal descendant of Tsilikomah, an Oneida (Iroquois) healer in Cascaskia on the Shenango River ca. 1800, who took up responsibility for a vast Oral Tradition and Learning Way from an Erie/Oneida Keeper of the Old Things who was her patient. This tradition was handed down in her family and designed to be shared with "all Earth's children with Listening Ears."
Paula Underwood was the Native American author of several award-winning books and contributor to numerous publications. Paula focused on creative change through the application of an ancient Native American methodology for learning, organization, and health. A speaker, lecturer, and teacher, Paula was also the Founder and Director of The LearningWay company, and developer of a nationwide educational program -The Past is Prologue - used by learning organizations from elementary levels through gradate classes, in corporations, and organizational training. The educational program based on her work has been declared "Exemplary" by the U.S. Department of Education. Her first book Who Speaks for Wolf has won four awards, including the Thomas Jefferson Cup for quality writing. It has been called "the best book I know of on systems thinking." Paula was consistently praised for her ability to apply Ancient and enduring American Indian Wisdom to the apparent chaos of rapid change.
To order books by this Native American author, click on the Home icon to the left.
Our Address:
PO Box 133
Bayfield, CO 81122
Email:
Lroberts at frontier . net (remove the spaces)
Questions about or problems navigating the site should be addressed to Webmaster
This site last modified 3/30/2020.